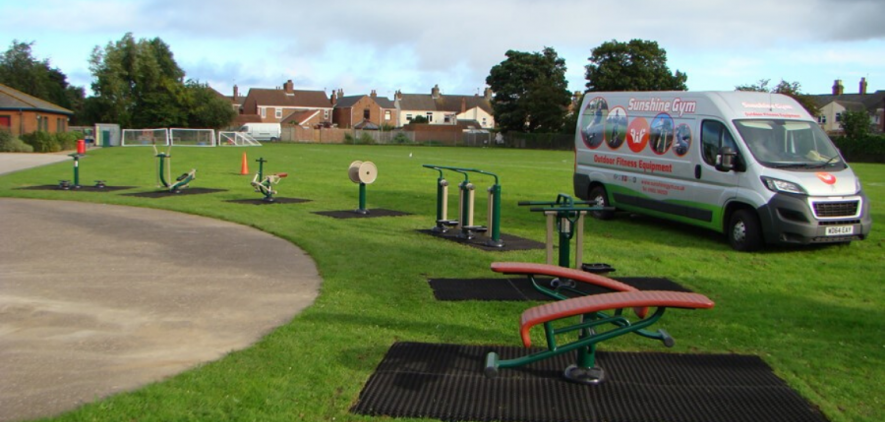 St Mary's Roman Catholic Primary School
Sunshine Gym were required to create an outdoor fitness area at St Mary's Roman Catholic Primary School in Norfolk.
The equipment needed to be placed in an arc shape in order to complement the unique layout of the playground area. The Head Teacher also required grass matting to preserve the natural grass, yet still provide optimal impact absorbency.
During the installation process ground anchors were concreted into position and left to harden. Following this the equipment was bolted down into place. Subsequently the Grass Mats were cut, laid and set in around the edges. Finally one last clean and inspection was made before handing over St Mary's School.
The equipment installed featured both single, and multiple user machines. Multiple user machines mean that pupils can not only improve their fitness whilst using Sunshine Gym's equipment, but they can also improve both their social and communication skills too. Equipment such as the Children's Double Strength Trainer and Children's Waist Twister allows pupils to face each other whilst engaging in physical activity.
Other pieces of equipment that was installed include the Children's Double Sit Up Bench, Children's Double Slalom Skier, Children's Double Health Walker, Children's Horse Rider and Children's Sky Stepper. This wide range of equipment is great for improving pupils' strength, speed and stamina, thus improving their overall fitness.
Products featured in this case study: