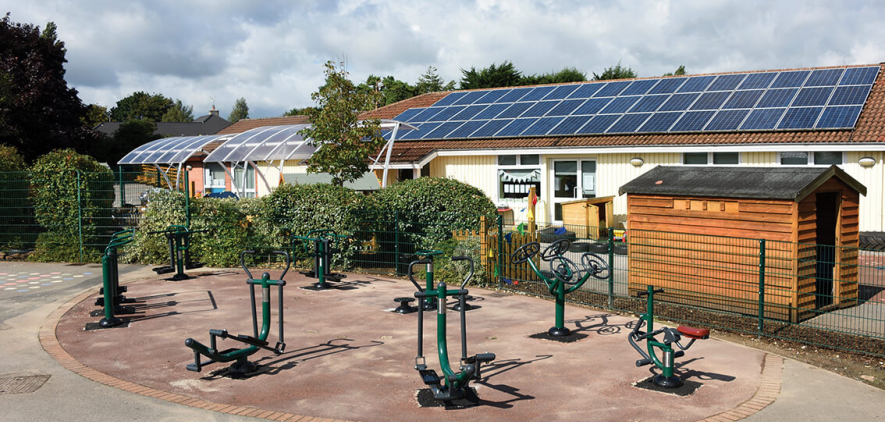 Hillside Primary School, Nottingham
Hillside Primary School in Nottingham have had a brand new outdoor fitness area installed.
The installed equipment comprises of six different fitness machines which can be used by up to 11 different children at one time.
Each piece offers a different range of exercises and the multiple user machines offer a social aspect to the exercise too.
Hillside had a range of multiple user equipment installed, including:
The Waist Twister allows for three children to safely use this piece of equipment at one time.
Having three children working out together not only encourages a healthy lifestyle, but it also encourages children to engage in conversation. Thus promoting the building of healthy peer relationships.
On top of the multi-user units, they also opted for the following single user equipment:
The Sky Stepper is similar to a cross trainer, which can be found at most indoor gyms. Our Children's version offers the same fitness benefits, but with no resistance. Children can exercise and have fun using this great piece of equipment.
All of the equipment in Hillside Primary School's new outdoor gym is specifically designed for users below 140cm in height.
On top of the installation of this outdoor gym, Gareth, an expert member of the Sunshine Gym team, also went along to the school and offered a free training session for both pupils and staff.
This great service allowed us to show the pupils at the school how to use the equipment safely.
Meaning that they could start having fun with exercise right away.