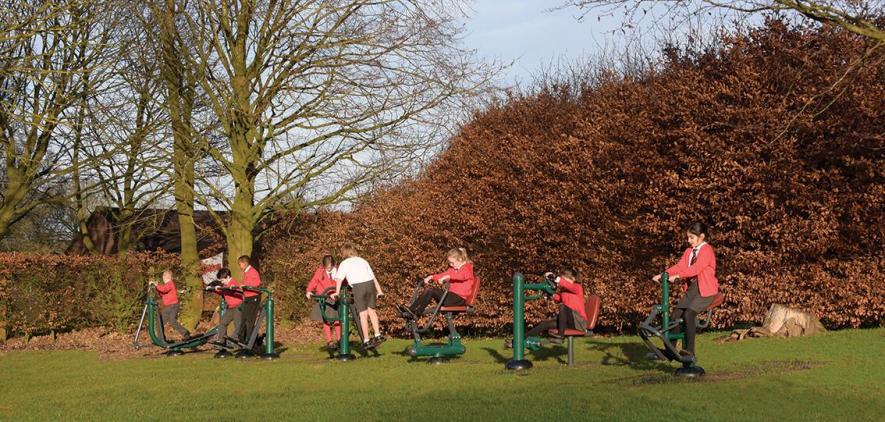 St John's CE Primary School, Keele
We have done it again!
Sunshine Gym have completed a brand new project which saw us install an outdoor fitness area for the pupils at St Johns CE Primary School in Keele.
The school required a range of Children's Outdoor Fitness Equipment for both Key Stage 1 and Key Stage 2 pupils.
Their aim was to encourage exercise amongst pupils in a bid to put a stop to the ongoing obesity crisis and the new 'gym' area has not disappointed.
The installed equipment comprised of six different pieces of Children's Outdoor Fitness Equipment.
This range is specifically designed for children under 140cm or 4′ 7″ tall.
The installed equipment includes both single and multi-user apparatus. Having these multi-user pieces means that the gym can be used independently by up to eight users at one time.
This brand new fitness area can be used by a small group of pupils during their physical education lessons, as either a new way of promoting fitness.
Or better still, a source of fun.
Sunshine Gym aims to not only promote a healthy lifestyle through exercise, but we aim to ensure the equipment provides hours of fun too!
By putting the fun back into fitness we can ensure that children don't get either bored or distracted when it comes to their physical health. On top of all of this, our equipment that we install in primary schools is not dissimilar to the Adult Outdoor Gym Equipment which we install in parks, and leisure areas, making it the perfect way to introduce children to the idea of staying 'fit for life.'
This new innovative way to encourage fitness amongst younger pupils is the perfect use for your sports premium funding. So why not get in touch with one of our trained advisers today.
We can provide help and advice when it comes to any outdoor gym!