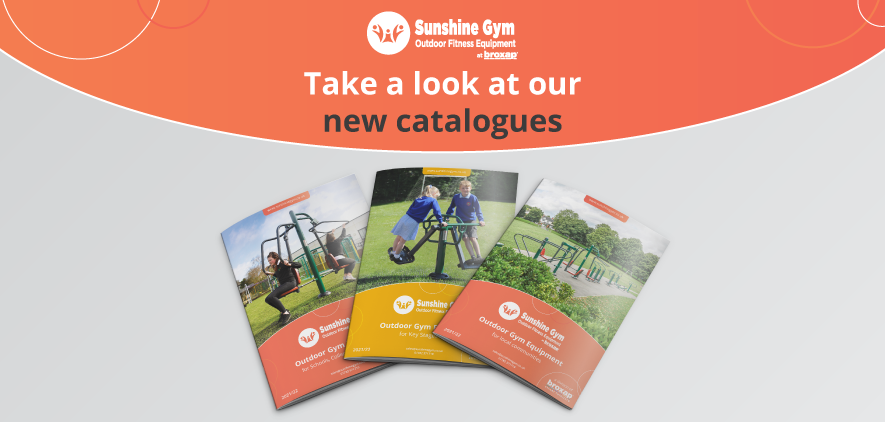 Inspirational outdoor fitness from Sunshine Gym
Helping our customers to make informed choices is very important to us at Sunshine Gym.
Our experienced team of advisers will always take the time to discuss options with clients and work to achieve best value for the budget available.
Our quality design process ensures each piece of equipment is robust and durable as well as comfortable and safe for the user.
And we continually strive to improve our products to enhance the outdoor gym experience.
The beauty of a Sunshine Gym is its accessibility to people of all ages and all abilities making it perfect for a wide range of settings.
As part of our customer care commitment, we've now produced a series of brochures showcasing design ideas and component breakdowns for different locations so users can maximise the benefits of taking exercise outside.
Sunshine Gym for Key Stage 1 and Key Stage 2
The advantages of installing a Sunshine Gym at a primary school go so much further than keeping children active.
As well as supporting the objectives of the PE and Sport Premium, an outdoor gym is a useful resource that will serve the school year after year.
The design of our equipment purposefully aims to integrate different social groups and engage every child regardless of their physical ability or sporting tendencies.
Increased participation in outdoor exercise has been shown to support improved academic performance while creating new opportunities to get active out in the fresh air stimulates minds and improves mood.
Our latest catalogue explores space saving and cost effective multi gym options that encourage children to work out together.
We've also included spotlights on the best cardiovascular products designed specifically for children for sites looking to add on to their gym or locations with a small footprint.
Fitness equipment to engage young people
Keeping young adults interested in sports and activity can be challenging.
But we have found taking outdoor gym equipment to high schools, colleges and universities is a positive way to rekindle their motivation.
Our kit is based on the familiar machines found at indoor gyms everywhere, and as a Sunshine Gym is free to access once installed, it removes cost barriers for young people.
An outdoor gym on campus is visible to students, prompting greater take-up levels. Making use of the equipment is an easy habit to form and benefits the individual in many ways, forming a meaningful experience.
The ease of access also helps to extend the sporting offer and can help secondary schools to reach and engage young people who are not already participating in fitness activities.
An outdoor gym session is a great method for young people to escape the pressure of academic achievement in a healthy way.
And because every product we supply is operated entirely by the user incorporating their own body weight, they can go at their own pace allowing them to develop and grow without fear of failure.
Our new brochure highlights the wide-ranging mix of equipment we provide at Sunshine Gym, from cardio to strength training.
We have also included some of our most challenging pieces of kit for young people looking for a fitness experience with purpose.
Outdoor gym equipment in the community
There is no better way to demonstrate a commitment to community wellbeing than with a Sunshine Gym.
A truly inclusive facility, an outdoor gym unites all demographics by welcoming users of any fitness level.
Our equipment includes kit designed for wheelchair users with every item operated by the individual to their own speed and frequency.
And for additional value we can incorporate children's equipment as well as adult-sized equipment so families can enjoy active time outdoors together.
Developing local facilities stops transport becoming an issue for residents trying to improve their fitness.
Or it might be that your Sunshine Gym serves a workplace community or holiday park visitors.
Healthcare settings, housing complexes or leisure and recreation sites can also tailor an outdoor gym to the needs of their specific groups of users.
Our brochure clearly sets out how our equipment works and the prices so there are no hidden surprises in the investment.
So make a brew and take the time to look through our catalogues by clicking on the link in the drop down menu under the resources tab.
If you have any questions we are only on the end of the phone.