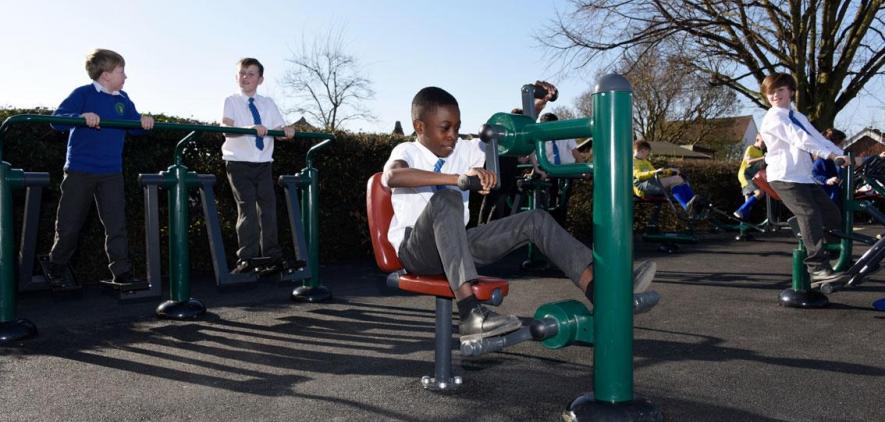 William Shrewsbury School, Burton-upon-Trent
Sunshine Gym installed a brand new outdoor gym for William Shrewsbury School in Burton-upon-Trent.
The project completed at William Shrewsbury School in Burton-upon-Trent, saw Sunshine Gym install ten different pieces of outdoor exercise equipment, providing a fitness area suitable for the use of 17 individual pupils.
Due to the fact that this school caters for KS1 & 2 children, the equipment was taken from the Children's Outdoor Fitness Equipment range, and is suitable for use by those under 140cm/ 4'7″ in height.
The installed gym comprised of a number of pieces of equipment featuring both multi and single user equipment.
Multi-user equipment allows for pupils to engage in a social workout. Partnering up with friends allows them to not only enjoy a great workout – which will improve health levels, but also work on both social and communication skills too.
Although these multi-user pieces enable multiple pupils to workout at the same time, on the same machine, they each have individual moving parts meaning that pupils can workout independently of one another.
The multiple user equipment installed includes:
On top of these multiple user pieces of equipment, there are also four pieces of single user equipment, allowing pupils to engage in a solitary workout - at their own pace.
These single user units include: