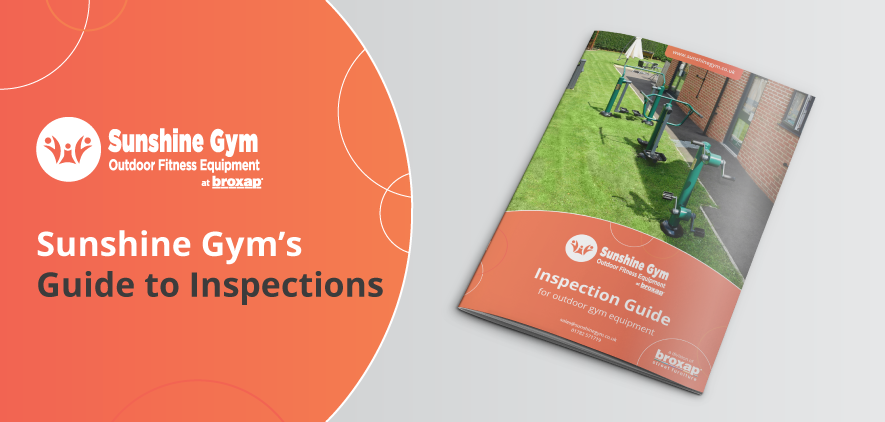 Sunshine Gym's Guide to Inspections
Investing in an outdoor gym means investing in a responsibility of care towards users.
The appropriate standards need to be met and maintained throughout the working life of the outdoor fitness equipment.
And many factors - from human behaviour to environmental change - can contribute to damage or wear and tear over the course of time.
At Sunshine Gym, we supply high-quality long-lasting equipment designed to serve communities for many years.
Our adult range of outdoor fitness equipment meets the recognised safety requirements for permanently installed outdoor gyms.
Every item is individually inspected before being delivered to site and signed off after installation.
Once installed, all outdoor fitness equipment should be subject to regular inspections.
Support from Sunshine Gym
We are committed to delivering excellent value at our outdoor gym locations – and that includes offering extensive after sales care and support.
The latest addition to the toolkit we provide for buyers is our Guide to Inspections, containing a wide range of advice on maintaining safe and functional outdoor fitness areas.
In particular, our guide breaks down the different types of inspections which should be carried including who should complete them and when, how to record and report the findings, and what the inspection should involve.
Our guide complements our Buyer's Guide to Surfacing and our Buyer's Guide for Primary Schools and can be downloaded or viewed from this post below.
Maintaining outdoor fitness equipment not only helps to ensure safe standards are met, it helps to prolong its life and extend its use.
Visual, periodic and annual engineering inspections are recommended for a rigorous approach to maintenance.
Our blog on Keeping Users Safe in Outdoor Gyms and our Operation and Maintenance Manual highlights all necessary health and safety information relating to Sunshine Gym equipment.
We also document the materials and processes we use in the manual, as well as provide an example of a simple check sheet owners of outdoor gym equipment can use as part of their inspection records.
Respect and responsibility
It is important to encourage users to play a part in the inspection and maintenance of equipment too.
Something as simple as swiftly reporting a worn or broken part can ensure outdoor gym equipment is repaired and made safe and comfortable for other visitors quite rapidly.
At Sunshine Gym we offer a replacement parts service, making it extremely easy to renew the most well-used elements and so continue to uphold a high-quality user experience.
Parts available include foot and hand grips, floor covers and ground sockets, available online or by calling our team of advisers.
Our products come with a 25-year structural guarantee as standard, with a pre-galvanised and powder coated finish to enhance longevity.
But buyers should always make themselves aware of inspection and maintenance requirements as part of their purchase.
For more information on inspections, or to chat to our highly-qualified team about your outdoor gym proposals, give us a call today.