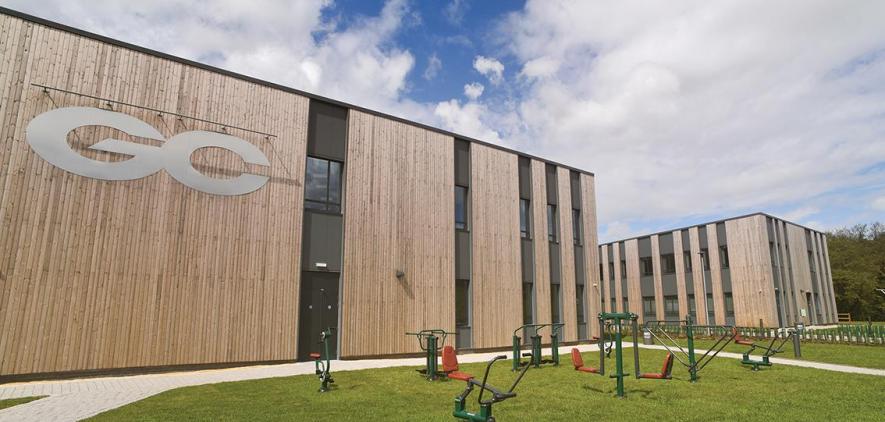 Gloucestershire College, Forest of Dean Campus
Sunshine Gym's outdoor gym equipment has provided students at Gloucestershire College with a free outdoor gym membership.
Staff from Gloucestershire College initially contacted Sunshine Gym with a requirement for outdoor gym equipment which would provide both staff and students with free outdoor exercise facilities. This would help to encourage physical activity during free periods as well as both before and after lessons.
Staff from the college worked closely with their students to ensure the equipment would be beneficial to all who intended to use it. Therefore, the initial quote was revised following a voting process by students. Thus, leading to an interesting mixture of both cardio, and strength equipment which incorporates both multiple and solo user machines.
The solo equipment which features in this case study includes the following:

These equipment pieces allow for a solo user to improve their cardiovascular health whilst working at their own pace with either beginner, intermediate or advanced level exercises.
Further to the above, Sunshine Gym also supplied multi-user equipment which combines exercise with essential social interaction.
The multi-user equipment installed includes:
All the equipment installed at Gloucestershire college was chosen from our adults' equipment range and is suitable for any user above 1.4m.
For more information, or to find out how you can also create a fantastic outdoor gym space, contact one of our expert sales advisers!