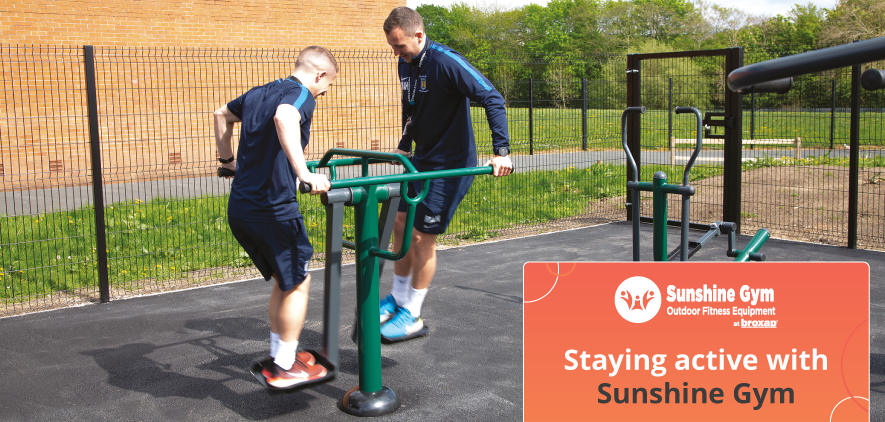 Staying active with Sunshine Gym
Finding ways to keep active can be a challenge for us all.
Fitting exercise into our busy daily routines is not always a priority.
And for people with long term health conditions, time is not the only factor to consider.
Confidence, accessibility, cost, emotional support – just some of the issues to overcome.
We Are Undefeatable is an innovative campaign led by a partnership of some of the UK's leading charities.
Together they are offering advice and inspiration to people with health conditions so that they can be more active.
Funded by the National Lottery through Sport England, the partnership encourages the discovery of ways to be active that work with each person's condition.
A Sunshine Gym for everybody
Sunshine Gym is designed to support healthy lifestyles.
Our equipment is built for use outdoors, so in addition to the benefits of the workout itself, our users have all the advantages of spending time in the open air too.
This includes a better mood, a variation in training environment, a vitamin D boost and a more energised and invigorated outlook.
Many studies have shown that just getting out into green spaces has wide-ranging health benefits.
And our outdoor gym installations can include a mix of equipment for children and adults so whole families can exercise, have fun together and bond.
A Sunshine Gym for every setting
Healthcare settings are just one of a wide range of locations where we install our equipment - hospitals, health centres, rehabilitation homes, even private gardens.
In these places, a Sunshine Gym is perfect for helping patients, residents and visitors with existing conditions, or those overcoming injury, to start exercising again.
We also work with local authorities, parish councils and landowners who invest in outdoor gym equipment for the good of the community.
Free to access and use once installed, these gyms are generally available all year round. They are a great way of varying the traditional walk in the park and, with wheelchair accessible kit also available, a Sunshine Gym fosters inclusivity as well as opens up opportunities to socialise and meet friends.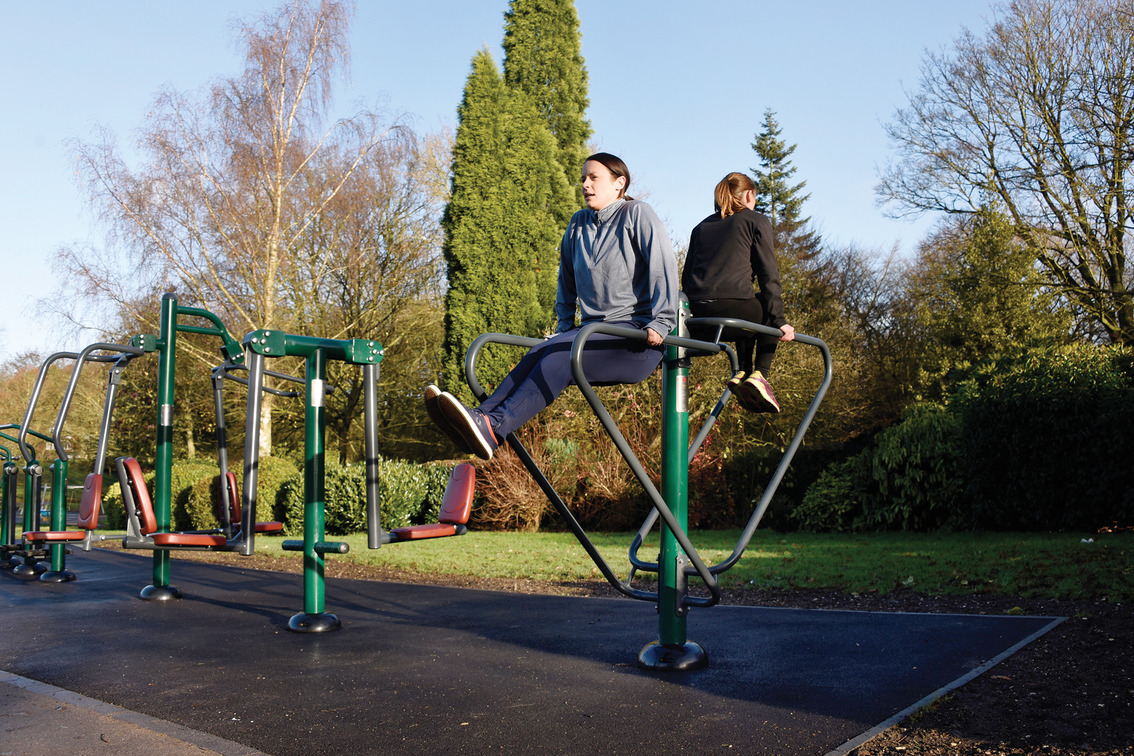 A Sunshine Gym for every level
Outdoor gym equipment from Sunshine Gym is powered by the user's own bodyweight. This means that the equipment is suitable for use by everyone from absolute novices to people who are used to incorporating physical activity into their lives.
Based on the type of equipment found in an indoor gym, our kit is easy to operate and comes with clear instructions.
It's brilliant for people who want to start slowly and build up their ability, speed and strength. Just a couple of minutes will release those endorphins and lead to small changes that will have a positive impact.
And with a good variety of equipment on offer, users have the opportunity to try a few different activities until they find the right exercise or routine for them.
Get in touch with Sunshine Gym
Our advisers are experienced in building gyms for the specific needs of a location and community.
They can advise on layout, accessibility and the type of equipment that will engage users and help them to achieve their aims.
We offer a free site visit and consultation, asking the questions that might not have occurred to clients with the aim of achieving the best value from the investment and maximising the resources available.
Contact us today to discuss your outside gym for rehabilitation.