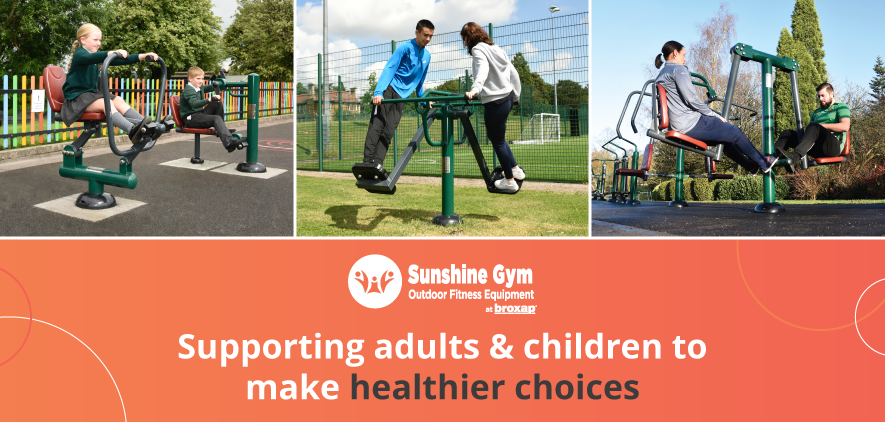 Supporting adults and children to make healthier choices
Access to health, fitness and weight loss services could be expanded under Government plans to get more people exercising and eating better.
As part of its healthy weight strategy, the Government's latest programme will focus on incentives and rewards for healthy behaviours.
Almost two thirds of adults in England are living with excess weight or obesity, while obesity-related illnesses cost the NHS £6 billion a year.
Covid-19 disproportionately affected people who were overweight, leading the World Health Organisation to issue a wake-up call to Western countries in particular.
As a result, the incentives scheme is just one of a number of tools being used in England. The Better Health campaign, offering guidance to everyone working towards a healthier weight, has also been launched.
This promotes a variety of NHS apps aimed at helping people to eat better and get active this year.
Create healthy habits with Sunshine Gym
A nationwide survey of more than 5,000 adults shows four in 10 (41%) adults in England say they have put on weight since the first lockdown in March 2020.
Almost over half a stone (4.1kg) was gained on average by those who put on weight, with one in five (21%) reporting putting on a stone or more. In adults aged 35 to 65 years old, the average weight gain for those who put on weight rises to over 10lbs (4.6kg).
Unhealthy eating habits, like snacking and comfort eating, were reported as the main contributor to piling on the pounds during the pandemic for nearly half (46%) of those who reported gaining weight.
A high proportion (89%) of adults who said they gained weight since March 2020 said it was important for them to introduce new healthy habits this summer.
Dr Alison Tedstone, Chief Nutritionist, Public Health England said: "The past 16 months have caused many to change their habits, so it is not a surprise to see so many people reporting weight gain.
"We know how hard it can be to lose weight and keep it off – so, we are providing a range of support options to help motivate people and help them maintain a healthy weight. It's never too late to make changes to help improve your health."
Sunshine Gym removes barriers to fitness
And at Sunshine Gym we couldn't agree more that getting started with a new fitness routine is one of the best ways to support a healthier lifestyle.
We work with communities to deliver outdoor gyms that meet their specific aims. It may be a high school community wants to engage more teenagers in sport and exercise. Or a retirement complex is looking for low-impact, low-resistance gym equipment for its community of residents.
Over the course of our existence we have supported thousands of individuals as they develop new habits.
And we do that by identifying the most common issues that a particular group of people needs to overcome – whether it is the integration of different social groups, fear of intimidation, the confidence to operate gym equipment, costs, or mental wellbeing.
And of course, after months of lockdown and restrictions, accessibility has also been an issue for some people. Sunshine Gym is working harder than ever to help open up new routines and experiences that users can enjoy and continue to adopt.
How does Sunshine Gym support Government health initiatives?
Our equipment is free to use once installed, it is simple to operate and is labelled with easy-to-understand instructions. This opens up access to high-quality fitness facilities for everyone.
We believe in empowering users to grow and improve at their own pace and speed. Therefore all of our equipment works using body weight as resistance so there is no pressure on users to keep adding the kgs.
The challenge instead comes from increasing speed, reps or sets; adding in time trials or intervals which mix intensive activity with recovery periods; and increasing the range of motions.
We work with a wide range of clients and in locations across the UK, designing gyms that maximise the space available while never compromising on safety.
This includes working with parish and town councils; local authorities; landowners; developers; contractors; prisons; education settings and housing associations.
And importantly our equipment encourages social interaction, injecting fun into workouts and giving people the chance to make new friends and motivate each other.
Public health minister, Jo Churchill, said: "The pandemic has been hugely challenging for everyone and it has upended our daily routines.
"As we build back better in the months ahead, we want to make it easier for people to adopt a healthier lifestyle that works for them."
If you would like to find out more about Sunshine Gym, contact us today.